Warning
: Parameter 2 to qtranxf_postsFilter() expected to be a reference, value given in
/home/eurocom/old.europaholidayus.com/wp-includes/class-wp-hook.php
on line
286

Warning: Parameter 2 to qtranxf_postsFilter() expected to be a reference, value given in /home/eurocom/old.europaholidayus.com/wp-includes/class-wp-hook.php on line 286

Warning: Parameter 2 to qtranxf_postsFilter() expected to be a reference, value given in /home/eurocom/old.europaholidayus.com/wp-includes/class-wp-hook.php on line 286

Warning: Parameter 2 to qtranxf_postsFilter() expected to be a reference, value given in /home/eurocom/old.europaholidayus.com/wp-includes/class-wp-hook.php on line 286

Warning: Parameter 2 to qtranxf_postsFilter() expected to be a reference, value given in /home/eurocom/old.europaholidayus.com/wp-includes/class-wp-hook.php on line 286

Warning: Parameter 2 to qtranxf_postsFilter() expected to be a reference, value given in /home/eurocom/old.europaholidayus.com/wp-includes/class-wp-hook.php on line 286

Warning: Parameter 2 to qtranxf_postsFilter() expected to be a reference, value given in /home/eurocom/old.europaholidayus.com/wp-includes/class-wp-hook.php on line 286

Warning: Parameter 2 to qtranxf_postsFilter() expected to be a reference, value given in /home/eurocom/old.europaholidayus.com/wp-includes/class-wp-hook.php on line 286

Warning: Parameter 2 to qtranxf_postsFilter() expected to be a reference, value given in /home/eurocom/old.europaholidayus.com/wp-includes/class-wp-hook.php on line 286

Warning: Parameter 2 to qtranxf_postsFilter() expected to be a reference, value given in /home/eurocom/old.europaholidayus.com/wp-includes/class-wp-hook.php on line 286

Warning
: Parameter 2 to qtranxf_postsFilter() expected to be a reference, value given in
/home/eurocom/old.europaholidayus.com/wp-includes/class-wp-hook.php
on line
286
Warning
: Parameter 2 to qtranxf_postsFilter() expected to be a reference, value given in
/home/eurocom/old.europaholidayus.com/wp-includes/class-wp-hook.php
on line
286
Warning
: Parameter 2 to qtranxf_postsFilter() expected to be a reference, value given in
/home/eurocom/old.europaholidayus.com/wp-includes/class-wp-hook.php
on line
286

Warning: Parameter 2 to qtranxf_postsFilter() expected to be a reference, value given in /home/eurocom/old.europaholidayus.com/wp-includes/class-wp-hook.php on line 286

Warning: Parameter 2 to qtranxf_postsFilter() expected to be a reference, value given in /home/eurocom/old.europaholidayus.com/wp-includes/class-wp-hook.php on line 286

Warning: Parameter 2 to qtranxf_postsFilter() expected to be a reference, value given in /home/eurocom/old.europaholidayus.com/wp-includes/class-wp-hook.php on line 286

Warning: Parameter 2 to qtranxf_postsFilter() expected to be a reference, value given in /home/eurocom/old.europaholidayus.com/wp-includes/class-wp-hook.php on line 286

Warning
: Parameter 2 to qtranxf_postsFilter() expected to be a reference, value given in
/home/eurocom/old.europaholidayus.com/wp-includes/class-wp-hook.php
on line
286

Warning: Parameter 2 to qtranxf_postsFilter() expected to be a reference, value given in /home/eurocom/old.europaholidayus.com/wp-includes/class-wp-hook.php on line 286

Warning: Parameter 2 to qtranxf_postsFilter() expected to be a reference, value given in /home/eurocom/old.europaholidayus.com/wp-includes/class-wp-hook.php on line 286

Warning: Parameter 2 to qtranxf_postsFilter() expected to be a reference, value given in /home/eurocom/old.europaholidayus.com/wp-includes/class-wp-hook.php on line 286

Warning: Parameter 2 to qtranxf_postsFilter() expected to be a reference, value given in /home/eurocom/old.europaholidayus.com/wp-includes/class-wp-hook.php on line 286

Warning
: Parameter 2 to qtranxf_postsFilter() expected to be a reference, value given in
/home/eurocom/old.europaholidayus.com/wp-includes/class-wp-hook.php
on line
286

Warning: Parameter 2 to qtranxf_postsFilter() expected to be a reference, value given in /home/eurocom/old.europaholidayus.com/wp-includes/class-wp-hook.php on line 286

Warning: Parameter 2 to qtranxf_postsFilter() expected to be a reference, value given in /home/eurocom/old.europaholidayus.com/wp-includes/class-wp-hook.php on line 286

Warning: Parameter 2 to qtranxf_postsFilter() expected to be a reference, value given in /home/eurocom/old.europaholidayus.com/wp-includes/class-wp-hook.php on line 286

Warning: Parameter 2 to qtranxf_postsFilter() expected to be a reference, value given in /home/eurocom/old.europaholidayus.com/wp-includes/class-wp-hook.php on line 286

Warning
: Parameter 2 to qtranxf_postsFilter() expected to be a reference, value given in
/home/eurocom/old.europaholidayus.com/wp-includes/class-wp-hook.php
on line
286

Warning: Parameter 2 to qtranxf_postsFilter() expected to be a reference, value given in /home/eurocom/old.europaholidayus.com/wp-includes/class-wp-hook.php on line 286

Warning: Parameter 2 to qtranxf_postsFilter() expected to be a reference, value given in /home/eurocom/old.europaholidayus.com/wp-includes/class-wp-hook.php on line 286

Warning: Parameter 2 to qtranxf_postsFilter() expected to be a reference, value given in /home/eurocom/old.europaholidayus.com/wp-includes/class-wp-hook.php on line 286

Warning: Parameter 2 to qtranxf_postsFilter() expected to be a reference, value given in /home/eurocom/old.europaholidayus.com/wp-includes/class-wp-hook.php on line 286

Warning
: Parameter 2 to qtranxf_postsFilter() expected to be a reference, value given in
/home/eurocom/old.europaholidayus.com/wp-includes/class-wp-hook.php
on line
286
Warning
: Parameter 2 to qtranxf_postsFilter() expected to be a reference, value given in
/home/eurocom/old.europaholidayus.com/wp-includes/class-wp-hook.php
on line
286
Warning
: Parameter 2 to qtranxf_postsFilter() expected to be a reference, value given in
/home/eurocom/old.europaholidayus.com/wp-includes/class-wp-hook.php
on line
286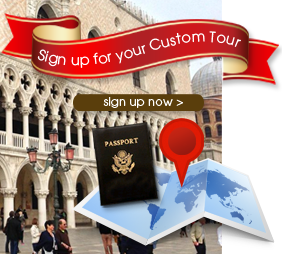 Welcome to Europa Holidays!

Welcome to Europa Holidays where we offer the best selection of Europe tour packages for everyone! Our goal is to make the information on this website as inclusive as possible, addressing the differing needs of travelers from all over the world. Because there are so many variables in travel planning arising from your cultural frame of reference and the laws of both your home country and those you plan to visit, we cannot make the site exhaustive. We have, however, endeavored to provide you with the most useful information in the clearest itinerary possible. Feel free to browse through our website to view our selection of Europe travel packages. Along with our tour options, we also offer custom tour plans for large groups of travelers.
Within the site you will find fascinating itineraries content and comprehensive coverage of major events by country and category along with plenty of practical travel information designed to help you get the very best from your browsing and planning. Of course, you can explore your options in depth.
This site is designed to eliminate the boundaries between you and the never-ending journey that is Europe. Enjoy the experience!